Preserve Management
Preserve is led by a group of exceptionally skilled and unswerving professionals, who believe in the vision of creating a better future for the nation. Innovative thinking and pioneering product creation have been the driving factors behind the success of Preserve. The senior management team of Preserve is well qualified, having diverse experience in areas of Operations & Maintenance, Energy Management, Project Management, Telecom Infrastructure and Maintenance to lead a team of talented & motivated professionals. Together they strive to promote the quality of everyday life of every individual. The vision of these brilliant leaders motivates the team for putting innovation in service delivery and solutions for the Tower Companies & Telecom Operators.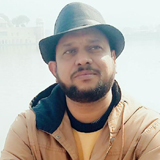 Vikas Kumar: Managing Director
He is techno-commercial professional with 12 years of experience into software industry, telecommunication and power technology businesses. He is passionate about bringing revolutionary changes into telecommunication services by applying innovative technologies aimed at reducing the opex, improving efficiency and contributing to green revolution.
His leadership and ahead of time thinking approach has made Preserve a success story within a very short period of three years of business operations. He is a man of action who believes in leading from the front and rushes to the ground where the action is and this turns out to be a big motivator for the field team.
A business graduate he has a natural acumen for business and he is quick in understanding the concerns of customers to take swift decisions to relieve them of their concerns.
He has a dream that each individual who joins Preserve family should remain a part till retirement and they should have enough motivation to remain an integral part.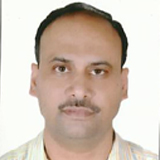 Sanjiv Kumar: Director
Sanjiv Kumar is a seasoned telecom management professional with 20 years of experience in network centric telecommunication project planning, execution and operations. Prior to Preserve he has worked with Hayat Communications, Kuwait for about 16 years.
A tech-savvy professional, Sanjiv holds a Bachelor's degree in Electronics & Communications. Sanjiv is responsible for Financial Planning and International Trade. His strategic thinking, knowledge in telecommunication automation & engineering skills has immensely contributed to invent a broad range of innovative products at Preserve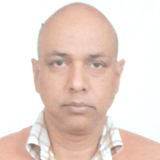 Dharamraj Singh: Head Of Renewable Energy
He is BTech with more than 26 years of experience in fields of Telecommunications, Renewable Energy, Petrochemical, Software and Infrastructures with top Indian corporate like RIL, RCOM, Idea, Airtel, TTSL, Applied Solar, Infozech Solutions & Viom Networks.
He heads the technology division at Preserve and his main focus lies in application and integration of green and renewable energy like Solar Hybrid Solutions, Wind Energy Solution, Lithium Ion Batteries, Hydrogen Fuel Cells & Biomass Solution into telecom services.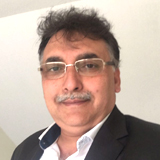 Ziauddin Ahmed: COO
AN ASSUTE RESULT ORIENTED PROFESSIONAL WITH 25 YEARS OF EXTENSIVE LEADERSHIP EXPERIENCE IN HIGHLY COMPETITIVE MANUFACTURING AND TELECOM INDUSTRY IN INDIA AND ABROAD.WORKED WITH TELECOM GIANTS LIKE RELIANCE,AIRTEL,MTS,ATC,TVI AND EATON TOWERS UK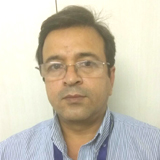 Rashid Shuja: Head of Business & Operations
Senior business professional with 18 years accomplished career into diverse business domain is known for delivering and sustaining revenue and profit gains within highly competitive market. Exceptional communicator with a consultative sales style, strong negotiation skills, exceptional problem solving abilities and a keen client needs assessment aptitude.
Aggressive in identifying opportunities, maintain focus and design tactical business solutions to meet the needs of customers. A strong leader, great motivator and team player completely focused on achieving organizational objectives with rich cross functional experience in Strategic & Tactical Planning, Policy Formulation, Business Development, Budget Management, Sales Team Training/Supervision, Project Management & Operations.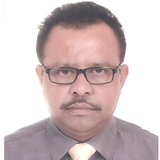 Sanjit Bal: Head of Operations
An accomplished, practical and resourceful with over 34 years of expertise in multi-dimensional telecom technology, projects, Network Operations and business management. A consummate change management professional, skilled in pioneering technological innovations through strategic planning and effective decision-making within challenging business environments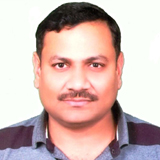 Rakesh Kumar Singh: Head Of Finance
Rakesh Kumar Singh is an experienced finance & accounting professional with more than 20 years of experience across various industries in strategy & finance. His specialties include guiding business decisions based on thorough analysis of existing and projected financial parameters, working in start-up environments, business process re-engineering & restructuring operations to improve profitability.